Overview
Hello, this is Zhao, I have a cozy apartment next to UESTC Qingshuihe Campus(University of Electronic Science and Technology of China). It's a one bedroom apartment, fully furnished and has all the necessary facilities a modern apartment should have. This property is developed and managed by Longfor, well-known for its good service.
Property Type: Apartment
Room: Wardrobe, Private room, Single room,Private bathroom
General Description: Furnished, Parking, Electric Heating, WIFI - Internet, Air Conditioning(Cool and warm)
The Livingroom: Sofa, Furnished, TV
The Kitchen: Kitchen fully equipped, Oven, Fridge, Electric Hob
English speaking rental service
There's no agency/middleman, so you don't have to pay extra money.
The rent is RMB1400 excluding property management fee. Please contact me via zhaohuabing@zhaohuabing.com if you're interested.
Location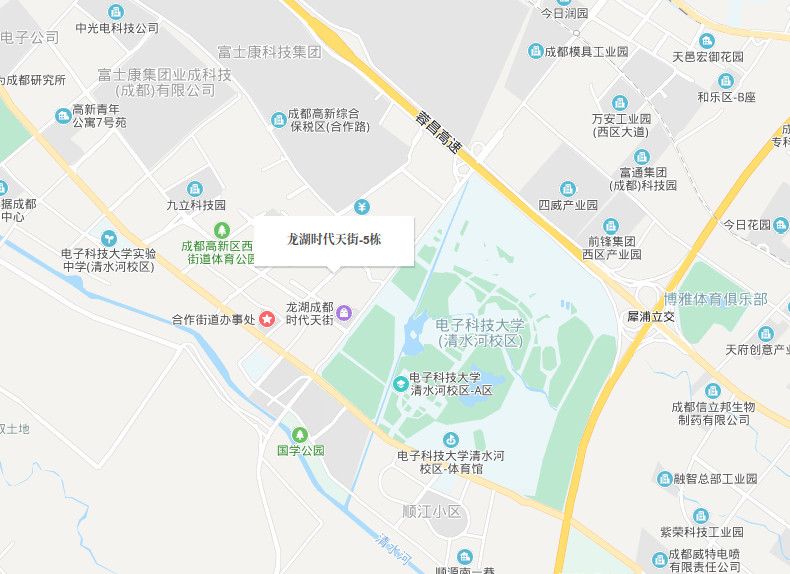 Google map: https://goo.gl/maps/zUU2vxCUPMjWY7ko8
Room
Neighborhood
---